Enterprise-Level Solutions (Skillsoft)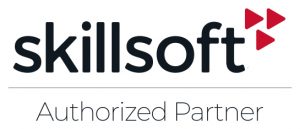 Skillsoft is a pioneer in the field of learning with a long history of innovation. Skillsoft provides cloud based learning solutions for its customers worldwide, ranging from global enterprises, government, and education to mid-sized and small businesses. Skillsoft's customer support teams draw on a wealth of in-house experience, flexible delivery platforms and a comprehensive learning e-library to develop off-the-shelf and custom learning programs tailored to cost-effectively meet customer needs. Skillsoft's courses, books and videos have been developed by industry leading learning experts to ensure that they maximize business skills, performance, and talent development.

As an authorized partner with the world's leading elearning provider, Skillsoft, we provide high-quality, cloud-based learning and performance support resources for enterprise-wide clients. Skillsoft trains more professionals than any other company in the world, serving 400 million users. They offer over one billion, and counting, learning modules within leadership and business skills, digital, IT, and compliance.
Leadership and Business
With offerings like the Welch Way management method and leading insights from the best of today's business leaders, you'll reinforce your organization's leadership principles, build foundational business skills in your first-time and front-line managers and create leaders at all levels. Curriculum is offered in the following collections
Leadership
Business Strategy and Operations
Management
Finance
Human Resources
Administration
Professional Effectiveness
Project Effectiveness
Sales and Customer Facing Skills
Leadership Advantage Program
Take your leadership to the next level with Skillsoft's Leadership Advantage Program Leadership Advantage Program which organizes and delivers a comprehensive set of resources for developing the critical skills required of all leaders. Content is organized into concise learning tracks that are aligned to the key competencies required for your managers to successfully lead organizations now and in the future.
Women in Action Leadership Program
A high-impact women's leadership program that prepares women in all stages of their careers and aligns to the most relevant competencies. The Women in Action Leadership Program provides women leaders with quick, convenient access to learning content that promotes the development of leadership skills and addresses the unique challenges faced by women in business.
Project Management Training
Skillsoft is a PMI® registered education provider! Live, online instruction combined with mentoring and courseware make certification test prep a part of learning. Skillsoft offers courseware that will prepare individuals for three of PMI®'s globally recognized certifications for project management, the Project Management Professional (PMP®), the Certified Associate of Project Management (CAPM®) and the Agile Certified Practitioner (PMI-ACP®). Learn about Skillsoft's Project Management Training here.
Digital Skills
Skillsoft provides a wide array of integrated learning types to continuously develop and maintain digital skills – including over 1,000 short expert-led videos, video-based eLearning courses, and access to thousands of full text online books. Courses cover how to use various types of devices and the operating systems, and applications used by those devices. Content covers products from the world's leading IT companies, including Adobe, Apple, Microsoft, Google, IBM, SAP, and Seagate Crystal Reporting. Learn more about digital skills here.
IT Skills & Certification
Skillsoft provides the widest array of integrated learning types to continuously develop and maintain IT skills – including short expert-led videos, video-based eLearning courses, live web-based instructor-led training, free live mentoring services, certification test preparation, and access to tens of thousands of full text online books.
Skillsoft covers the latest and emerging technologies, current and widely used technologies, as well as earlier versions of popular technologies. Skillsoft's coverage includes beginner to advanced practitioner and an extensive array of certification-aligned learning resources.
Skillsoft supports more than 100 professional IT certification exams from leading software, hardware, networking, web service and professional organizations.
Standardized course materials, reference books, practice exams, and other multimodal IT training courses and related resources support IT professionals interested in certification and professional development through every stage of the IT learning curve. This is an affordable fast track to IT certification using IT training, test preparation, and mentoring assets and employing courses, books, and practice labs.
They co-develop much of our certification training courseware in cooperation with leaders in the IT industry to maintain course quality. Their partners include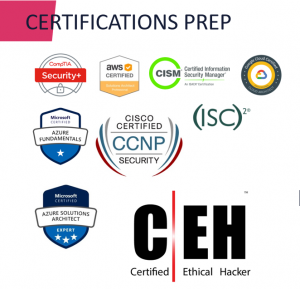 Compliance
Skillsoft Compliance Solutions provides compliance-based risk mitigation and safety training for customers ranging from global enterprises, government and education institutions, to small and mid-sized businesses. Today Skillsoft Compliance Solutions serves over 1,400 organizations worldwide, of which many are leading Fortune 500 companies.
Their compliance courseware and videos have been developed in partnership with industry-leading compliance experts to ensure customers receive up-to-date, relevant, and reliable content. Courses are available in 26 languages, each developed around key instructional design characteristics to better engage learners and accelerate ethical and safety workplace practices across an organization.
They provide one of the largest selections of compliance topics to ensure organizations effectively meet regulatory requirements, mitigate risks, address global audience requirements with language considerations, and develop awareness around critical risk areas—all while building a strong culture of compliance through a comprehensive suite of training services and compliance-based learning solutions.
Skillsoft provides a wide range of Compliance Training content, including
Conduct & Ethics Training
Drive culture-based corporate governance by communicating legal standards along with the organization's expectations for employee behavior and address critical operational risk concerns.
Legal Compliance
Quickly train employees to be aware of their legal obligation with customizable legal compliance training that's engaging, interactive, and makes it easier for employees to become proficient in critical skills.
Workplace Health & Safety
All inclusive, high-impact compliance training to safeguard the health and wellbeing of your people and community and address safety management concerns as an operational and competitive asset.