Spot the bad eggs—before you hire them.
 Eliminate high risk behaviors in retail candidates early in the selection process.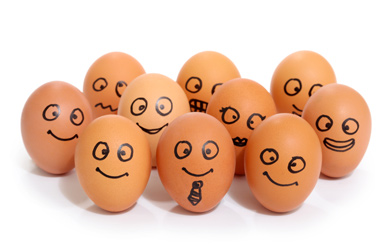 Retailers can have dozens or even hundreds of applicants for a single open position. A bad hiring decision will waste valuable time and money. It may also damage your company's reputation. You need to make the right hiring decisions—and you often need to make them fast.
AL packages three of the most effective tools in the business to form a single, easy-to-implement, and very affordable solution that assesses three key factors:
Attitude: Find out how potential workers feel about hostility, theft, dependability, sexual harassment, computer misuse, and substance abuse before you give them access to your cash, merchandise, employees, and customers.
Job Fit: Understand how your candidate's aptitudes, personality characteristics, and abilities fit the job by comparing their traits to those of successful performers in the same job. With immediate results, you can easily determine how different applicants stack up against each other.
Background: Find out if your candidates have criminal records. Discourage applicants with something to hide and encourage honesty during the hiring process. Reduce dishonesty, legal, and financial liabilities in the workplace.
With retail solutions from Assessment Leaders, you can eliminate many of the risks associated with hiring retail and seasonal workers, and dramatically reduce the risks of tunrover, sexual harassment, and fraudulent workers' compensation claims.
Get started immediately with fast, effective, and validated retail hiring solutions that fit both your process and your budget.