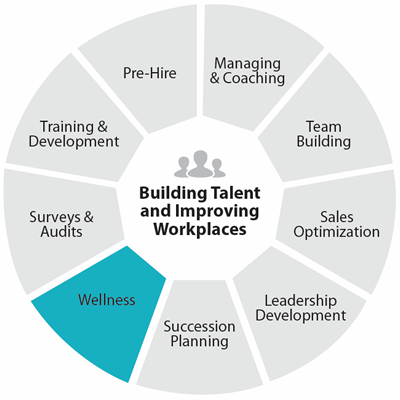 CORPORATE WELLNESS PROGRAMS
Be well, perform well
Providing wellness education to employees on how to improve eating habits, reduce stress, and enhance healthy lifestyle activities, your organization can experience decreased healthcare costs, reduced absenteeism, increased productivity, increased employee satisfaction, and improved retention of high achieving employees.
AL's division, Be Well Perform Well (BWPW), offers fully customized wellness programs and a la carte services to keep employees engaged and motivated.
BWPW's certified health coaches have extensive knowledge in holistic nutrition, health coaching, fitness, and preventive health, and they are passionate about living a life of balance and wellness. They will work closely and in person with you to develop a customized wellness program that successfully incorporates your long-term goals while keeping employees motivated.
Browse Our Wellness Products Below
The fitness and nutrition professionals at BWPW offer a wide range of workshops, meetings, and other services that can be customized to help your company meet your long-term wellness (and financial) goals. Choose from our menu of options to keep your employees motivated and engaged.
Contact Us
Implementing a wellness program is the right thing to do—and it's also a smart investment. When you help your employees improve their health, you help them feel better, live longer, and enjoy a higher quality of life.
Contact Us