Boise | Denver | Hilton Head | New York | San Francisco | Seattle | Silicon Valley
The Assessment Leaders Team
Leverage our real-world business experience and strong assessment skills for better decisions.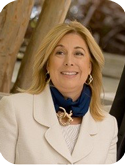 Name: Cathy (Caserza) Light
Founder & CEO
Favorite things
Family, friends, entertaining, golf, travel, yoga, biking
What our clients say about me…
Experienced, inspirational, connected, game changer, has the ability to connect with people at all levels, really good on her feet
Words to live by:
"ATTITUDE makes a statement about you. HAPPINESS is a choice. KINDNESS is magical."
---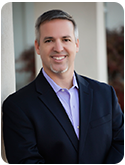 Name: Mark N. Tuggle, Ph. D.
Executive Vice President & Chief Learning Officer
Favorite things
Family, friends, faith, food, sports, music, laughter
What our clients say about me…
Problem-solver; can make sense of and effectively communicate complex information & challenges; great sense of humor; enthusiastic
Words to live by:
"I believe in an open mind, but not so open that your brains fall out." – Arthur Hays Sulzberger
---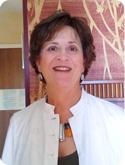 Name: Becky Gates
Senior Consultant & Executive Coach
Favorite things
Travel, working out, reading, biking, cooking, gardening
What our clients say about me…
Highly competent, responsive, an excellent sounding board, knowledgeable, astute, a great networker, and takes service to the next level.
Words to live by:
"Treat others as you want to be treated. Don't look back with regrets."
---

Name: Jennifer Chappell
Jennifer has spent over two decades in customer services and management, which makes her the perfect liaison between Lideranca Group and its customers. She possesses a genuine enthusiasm for nurturing client relations, so she prides herself on ensuring that communication lines remain open. This open communication builds trust and serves as a catalyst for long-term relationships between Lideranca Group and its customers. In addition to client services, Jennifer has extensive experience providing administrative support in scheduling, planning, communication, and organizational strategy. She is devoted to her husband and their 2 children. As a family, they enjoy everything outdoors that Idaho offers, especially camping. Golf and soccer also play a part in their busy lifestyle. Jennifer is active in promoting Autism Awareness and participates in several special needs programs throughout the Treasure Valley.
---
Name: Kevin Stevens
Kevin Stevens is an innovative, analytical, and insightful executive who is passionate about leadership, strategy, and organizational alignment. He spent nearly three decades in the military, making a career out of global multinational assignments that sharpened his skills as a mission-oriented problem solver. Kevin's experiences navigating complex and often volatile situations served as a catalyst for both his communication and strategy prowess. He has been commended by international military leaders for his comfortable engagement style.
In addition to supporting multinational high-ranking military commanders in wartime environments, Kevin is a master facilitator who mentored future military executives in US national security policy, military history, strategy, planning and war-gaming. Kevin is a distinguished combat veteran who prides himself on being a lifelong trainer and educator. He designed, authored, administered and taught over one hundred lessons and instructional programs to military personnel.
---
Name: Stephanie Kemp
Stephanie is a researcher by nature who is obsessed with understanding human behavior. Stephanie also loves to write and design. She marries these interests to develop powerful and unique marketing campaigns. She has managed both multi-million-dollar retail stores and grassroots businesses to hone skills in delivering the highest quality of customer service. Stephanie works as a marketing strategist and publicist for Lideranca Group, ensuring brand cohesiveness across all platforms and promoting the many advantages of Lideranca Group's subsidiary companies. Stephanie has a degree in English from the University of Colorado Denver, and she spent the initial part of her post-college career as a public high school English teacher. Stephanie claims that she can sell just about anything to anyone after marketing Shakespeare to 16-year-olds for almost a decade. Stephanie holds two master's degrees, one in curriculum & instruction and the other in Christian leadership. She spends her free time exploring the outdoors.
---
Name: Courtney Link
Courtney is an innovative, energetic, and motivated individual who has a passion for creating unique brands for each client. Courtney has a dual Bachelor's degree in History and English Literature from Boise State University. She utilizes her reading and writing skills to perfect publicity pitches, as well as generating relevant, compelling content for each of Lideranca's brands. Courtney has experience in both digital marketing and publicity, she enjoys strategizing and working with the team to create marketing campaigns to bring awareness to brands. In her free time, you can find Courtney outside exploring the outdoors. She believes she can do anything with a book in one hand and coffee in the other.
---
At every step, AL helps both employee and employer find the right fit, set clear development goals, and enable positive engagement—making the hiring and development process more manageable, more effective, and considerably more enjoyable.