Everything DiSC 363 for Leaders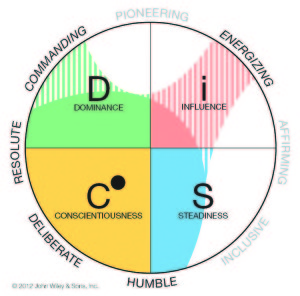 The Everything DiSC 363 combines the best of 360s with the simplicity and power of Everything DiSC, plus three personalized strategies for improving leadership effectiveness.
The Everything DiSC 363 combines feedback from peers, direct reports, managers and others and creates a narrative with specific, easy-to- understand feedback.
Not only is the feedback terrifically helpful, but it is combined with the time-tested methodology and philosophy of the Everything DiSC system.
---
DiSC is a very simple and memorable model made up of four basic styles: D (Dominance), i (Influence) S (Steadiness), and C (Conscientiousness).

Everything DiSC® is a trademark of John Wiley & Sons, Inc.